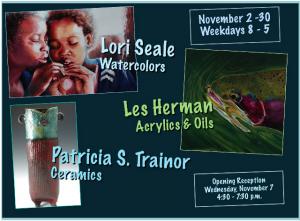 This will be my first art exhibit in the Treasure Valley!

You're invited to join me for an artists reception at the Initial Point Gallery

Wednesday, November 7, 2012
4:30 - 7:30 p.m.

Initial Point Gallery, administered by the Meridian Arts Commission, is located on the third floor of Meridian City Hall, located at 33 E. Broadway Avenue in downtown Meridian, ID.